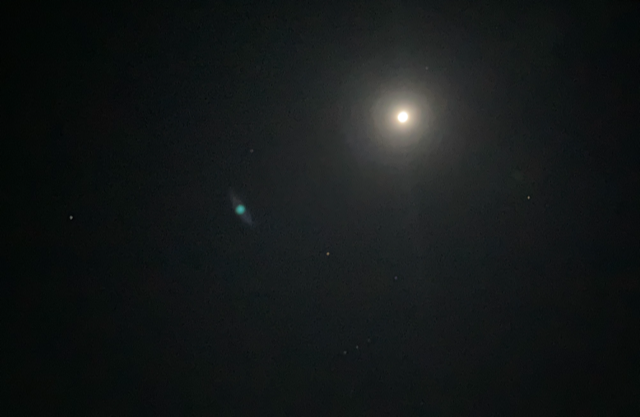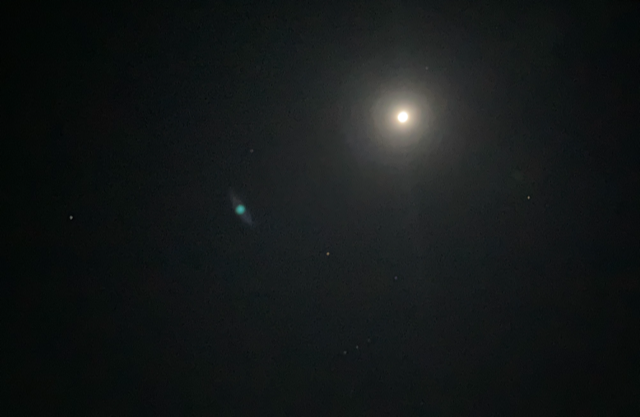 * * * Silent Dialogue On Time And On Space In Art * * *
Eternity is not a time without an end, but, what we fill our moments with. 
The artistic expression that finds its way through us, has the power to fill not only our moments, but also our whole being. 
Art is one of the most efficient way in which we are in contact with the aspirations of our being without mediation. 
This is true for music, for painting, for film, for poetry, for any art form. 
Something in the various forms and expressions of art does not age. 
Homer's verses are just as young today as they were more than 2,000 years ago.  
Art therefore transcends all barriers and boundaries, whether natural or artificial. 
If, and only if, it manages to find fertile soil without prejudice in the depth of our hearts. 
For those who loves divas, who does not remember Maria Callas. 
No knowledge is required for her repertoire to feel the full emotion within her voice.  
There was and there still is something in her voice. 
This thing that comforts and soothes by giving us a place to stay in her voice by marrying our various emotions with those that her voice and her interpretation wrap us.
This is also true, in a different order of things when Whitney Houston's name comes to mind. When she starts singing.  
The small silhouette disappears to give way only to her powerful and phenomenal voice.  
It invades time and space, nothing exists, but the purity of her voice.  
There is only her and the  listener tied in the same moment, same intimacy. 
We can say here that there is a double intimacy that we share with art; 
The first one is with the artist and the second is with their art form, but both allow us to feel at home in their words, in their verses, in their paintings, in their sculptures, in their voice, in their work, etc. 
Moreover, there is a sense of remaining in the meaning that it offers us. 
From the Greek cannon to Leonardo da Vinci, from the Cantilena of St. Eulalia to Soyinka …
All these works, all these authors, all these concepts have in filigree this very notion or this feeling of allowing something better in us to come out and also they give us an horizon, they ennoble us, they inspire us…
There is a sense of being a home and at home  with what we share with the artists through their works. 
This home is a moment, an intimacy that exists between us, the artist and his art, much more, it has been the case through all human history. 
It is this thing that still makes relevant to us the discobolus of Myron, the Nordic epics and legends, the texts of Edfu, Fela Kuti, etc. 
These works speak to us because we share with them this moment of eternity. 
The philosopher Emmanuel Kant, in his Transcendental Aesthetics, trying to set the conditions that make possible experience, which will ultimately help him to ask the question of the possibility of  knowledge namely "What can I know?" "What can I do?" "What can I hope for?" 
He had made a major distinction between the notions of space and that of time, which are the foundations of almost all experiences and therefore of almost all knowledge. 
Kant had established that space is the dimension outside us and that time is the dimension within us. 
Let us just stop there with Kant for fear of making idle our present discussion. 
However, the two Kantian distinctions are not foreign to any art form since art expresses or materializes time in space. Or reshapes space in the artist's temporal dimension. 
Art thus crystallizes a personal and subjective dimension into a reality that is often collective and objective. 
Unless the artworks come to the artist from an external commission, exterior to the artist themselves like the painting of Leonardo Da Vinci's, the Annunciation. 
This does not completely erase in this case, this mirror game between interiority and externality. 
Although we  do not often have a consensus on the criterion of beauty, since all beauty is perceived by the culture that gives it and the artist who portrays it. 
To quote lightly Kant again, only lightly because of all the implications that follow his statement; "Beauty is what pleases without concept" 
We agree, however, with Kant that beauty is for all in law, but against Kant, we also believe that beauty is also in fact for everyone. What can be perceived as a contradiction for the reason may represent many possibilities in art and its form of expression.
We should not define absolutely  beauty for all of us as a general rule. 
Beauty is not a unique property of the reason, it belongs also to those who can perceive it in an intuitionally seized, an emotional understanding of what comes to them.
Away from those dry considerations, there still is a kind of intimacy that has to exist between the artist and their work. 
It is their ability to marry space and time in art that we call the intimacy of time, as we mentioned with Homer's verses, that thing in Maria Callas' voice or the power in Whitney Houston's work.
To be able to appreciate a work of art, is to be able to enter into the intimacy of the artist which also becomes ipso facto our own intimacy. 
Their work marks us. It stays with us. We share it with others. We pass them on from one generation to the next. We create communities around our favourite artists, as is the case of communities created around the works of Tolkien, George Lucas, etc. 
They give us a sense of belonging to something greater than ourselves. 
The art is the home of our most human expressions; from the sordid to the sublime. 
The need to remain in life is antagonistic to the imperative of time to consume everything. 
We must remain because time leaves us no other alternative but to leave. 
To remain, we must build what can defy time like the pyramids, which can testify to our passage in life, which will remain as a moment of eternity. 
What remains is who we are, what we are is our home. 
What remains will fill time in this moment of eternity and plenitude. 
Where else in fact will we be at home? 
Art by its ability to render our exteriority as interiority or time and to convert our externality or space into interiority thus it is finishing in us our highest capacities; those that allow us to turn the unknown into familiar, the shapeless into form, to convert the house into a home, to fill our personal universes with a multitude of connections and worlds that make us able to call this world around us, home, while transforming our personal views, into something common. By sharing and communicating, we establish all around us bridges of meaning in what we have in common according to the fields concerned whether it is in music, painting, sculpture, slams, poetry, etc. 
When we acquire, for example, a copy of the Mona Lisa, when we place it carefully into our home. Or that we visit the original at the Louvre Museum.
We are not only showing our artistic sensibility, we are building a bridge between us, all the people that like the same artwork, the artist and their time. 
It is an intimate dialogue between two subjectivities that marry one (the artist) leading outwards and the others (the fans) bringing back inwards. 
This is equally valid for other art forms in their unceasing effort to reveal the often hidden meaning of people and the world. 
Art reveals us in our various relationships to it, whether by imitating it, revealing it or contemplating it…
We always find a source of new  ideas, of various directions, but also and above all, a home that is our intimacy to time. 
It is this intimacy that makes who we are, in the world around us, and even in the universe itself, familiar to us. 
Without time, space would lack objective reality, but without space we could not intuitively feel the time. 
Art combines them in all its forms to express and highlight its own diversity, which is also our own.