A little while ago I had some time to spend in Munich before catching the train back home. As a Greek who loves the ancient Greek element in Munich's buildings and museums, I was planning to go see the Greek landscapes in the Neue Pinakothek. King Ludwig I. commissioned them when his son Otto became the first King of Greece in the 1830s.
But then I happened to scroll through a cultural magazine and discover the announcement of an anniversary exhibition commemorating the 250th anniversary of Johann Joachim Winckelmann's death. The German Hellenist, who many consider as the founder of Art history and modern archaeology, was murdered in Trieste in 1768. I changed my plans and instead paid Munich's Collection of Classical Antiquities (Antikensammlung) a visit.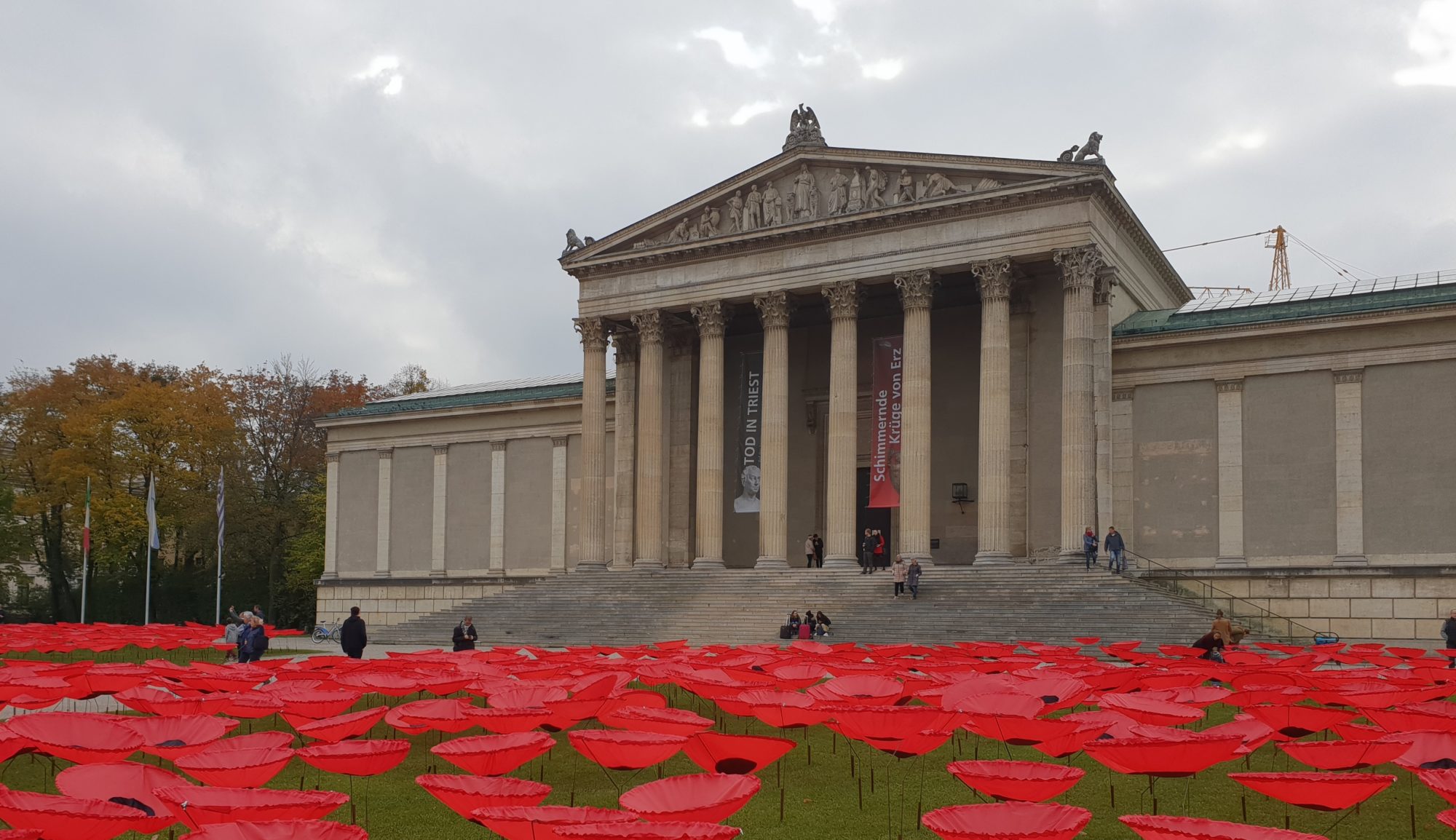 The Antikensammlung in Munich
The State Collection of Antiquities on Munich's Königsplatz contains an exquisite collection of Greek, Etruscan and Roman works of art and everyday objects. It provides a good overview of ancient art, from the Cycladic Culture of the Aegean region in the third century BC up to the late antiquity in the fifth century AD. Together with the Glyptothek, which is situated opposite the Antikensammlung and presents sculptures from the same period (currently closed for refurbishment), it showcases King Ludwig's I. passion for classical antiquity.
The Bavarian King's wish to turn Munich into a city of the arts was inspired by Winckelmann's guiding principle: "The only way for us to become great, or even inimitable if it is possible, is to imitate the ancients." When Ludwig I., not yet King, commissioned his art dealer in Rome to acquire works of art as to enlarge the collection of his family in the early 19th century, he listed 21 pieces that Winckelmann had discussed in his major work, "History of the Art of Antiquity", written in 1764.
Winckelmann had developed a new historical structure of Ancient art from its beginnings to its decline, based on the chronological sequence of various styles. In Ancient Greek art, he saw the fulfillment of the task art should have in his opinion: the depiction of ideal beauty. He was the first to rely more on his own perception of ancient objects rather than the study of ancient sources as well as the first to view and interpret Ancient art through the eyes of Greek mythology instead of Roman history.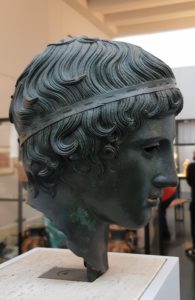 "Noble simplicity and quiet greatness" – Tracing Johann Joachim Winkelmann
An exhibition on somebody who, by profession, writes about art rather than creating works of art, obviously consists mostly of information around his person and his writings.  In the two halls of the Antikensammlung currently dedicated to the famous 18th-century German scholar, well written, informative texts are used to emphasize on Winckelmann's importance for the reception of Ancient art in Central Europe and his influence on the future King Ludwig I. of Bavaria. A few sculptures or copies illustrate the works of art which became known to a wider audience through Winckelmann's writings. Period furniture and chinaware inspired by Greek art complete the presentation.
Winckelmann's sensory reception of ancient objects and belief in the liberal ancient Greek spirit had a big impact on Western writers, philosophers, sculptors, and painters. One of them was Swiss painter Angelika Kauffmann who became sought after as a portraitist after having portrayed Winckelmann in 1764.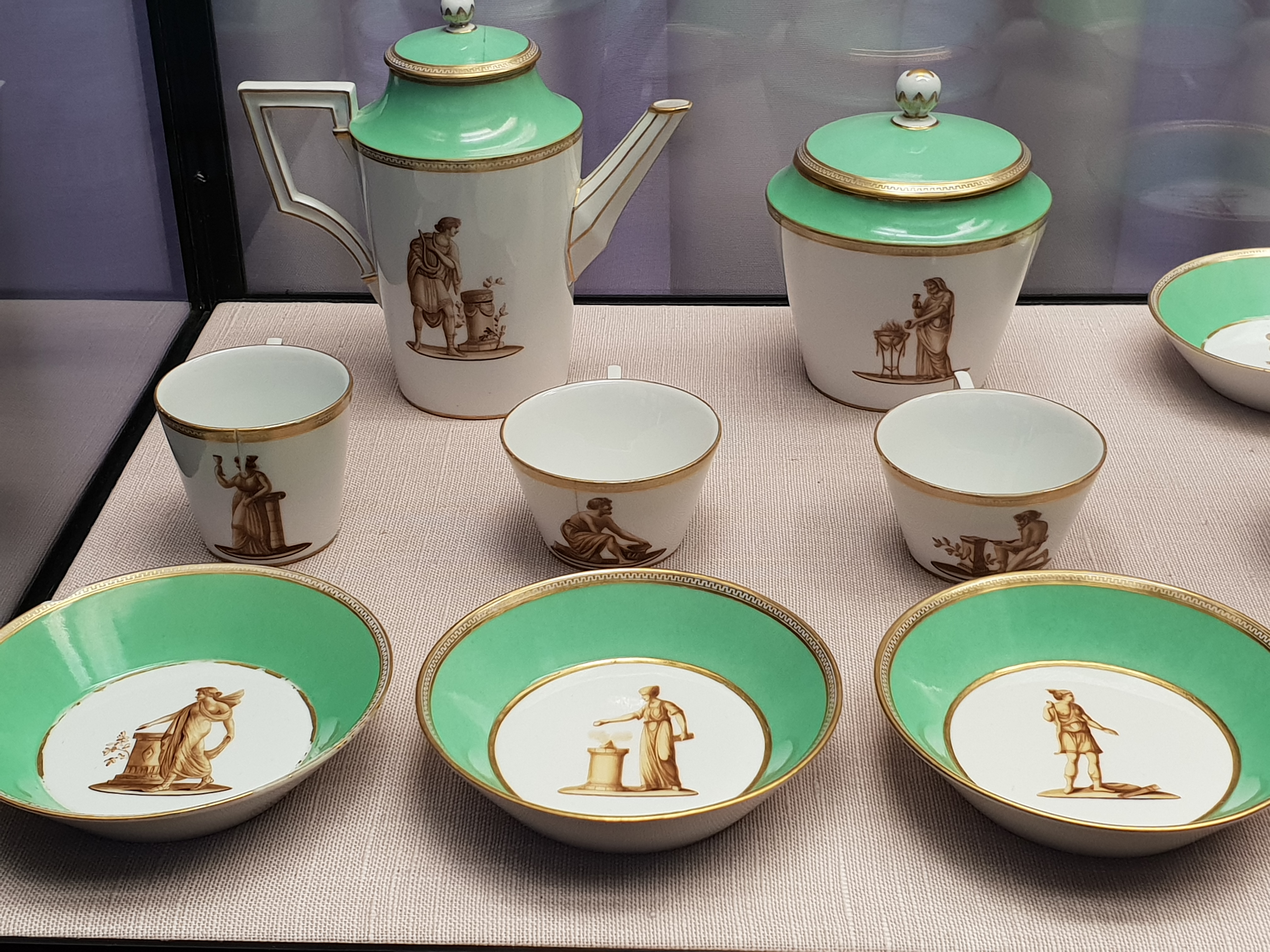 Angelika Kauffmann – A female view of the ancient world
The presentation sets a second focus on the Neoclassical artist who specialized in historical paintings, finding her inspiration in Ancient mythology and participating in the reception of Homer. Influenced by Winckelmann's less philological approach to Ancient art she chose her topics so as to evoke a higher empathy in her viewers. She thus broke with the tradition of the strong ancient hero. This, as well as her fascination for strong ancient women, display a notably female view on the Ancient world.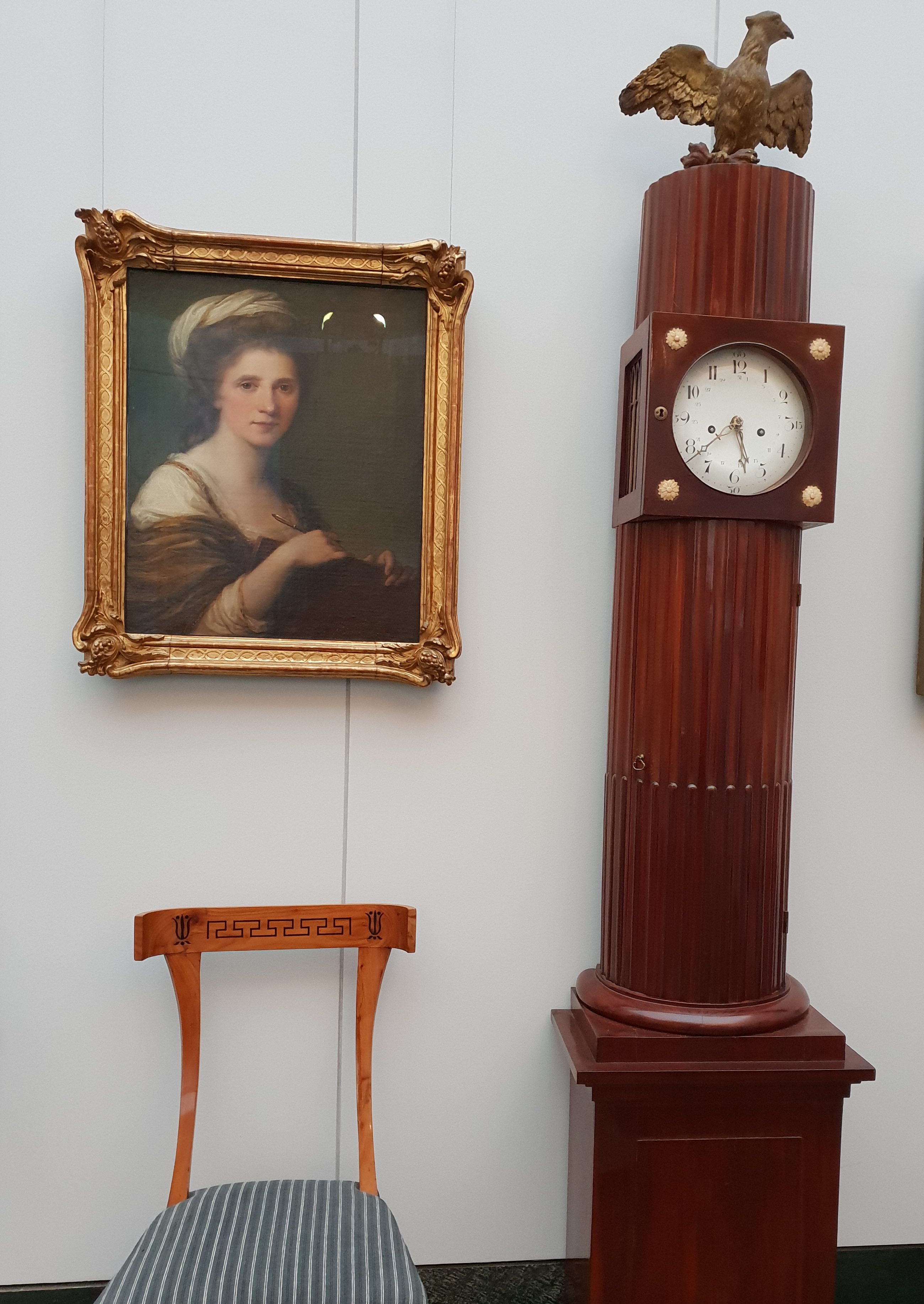 My thoughts on J. J. Winckelmann and Modern Greece
The visit to this exhibition awakened my interest in Winckelmann and his writings, which were perceived as a revelation by his contemporaries. The German scholar became the spiritual father of German Neoclassicism by insisting that Contemporary art should imitate Ancient art. His work on Greek art nourished the upcoming Philhellenism and thus contributed to the Greeks' uprising after 400 years of Ottoman rule.
But as proud as one might feel about the achievements of one's ancestors and the interest later generations showed in them, I can't get rid of the thought that Winckelmann's approach also contributed to a strongly idealized view of Greece by Central Europeans, a picture that today's Greece has trouble corresponding to.