Going to concerts normally does not take that much of an effort for me. But seeing that my beloved singer Mattiel, aka. Mattiel Brown does not play in Germany, I needed to think of an alternative. Then I found out she was playing in Dublin on a Saturday – and so I went!
A weekend off, Dublin and a concert ahead. Could it get any better? After arriving Friday night, Saturday started with excitement: the
first stop was Trinity College. And what luck, it was open-door day! I ended up spending lots of time there, seeing all the halls and libraries and the colleges´ yard. The highlight, above all else, was the Old Library. I had the chance to get online tickets in advance and so didn´t have to line up.
Seeing Trinity Colleges´ old library with all its history has been a dream of mine for a long time. I had been to Dublin before, but never had had the chance to go there.
Entering the sacred halls felt like entering history
The only sad thing are all the tourists who don´t seem to have an understanding of what they are dealing with. I have noticed before,  that many people who travel just want to go to places to check them off their lists. At that moment walking in the library that  feeling became very obvious to me again. And that is a shame. Still – after I managed to get over that fact, a new world opened to me.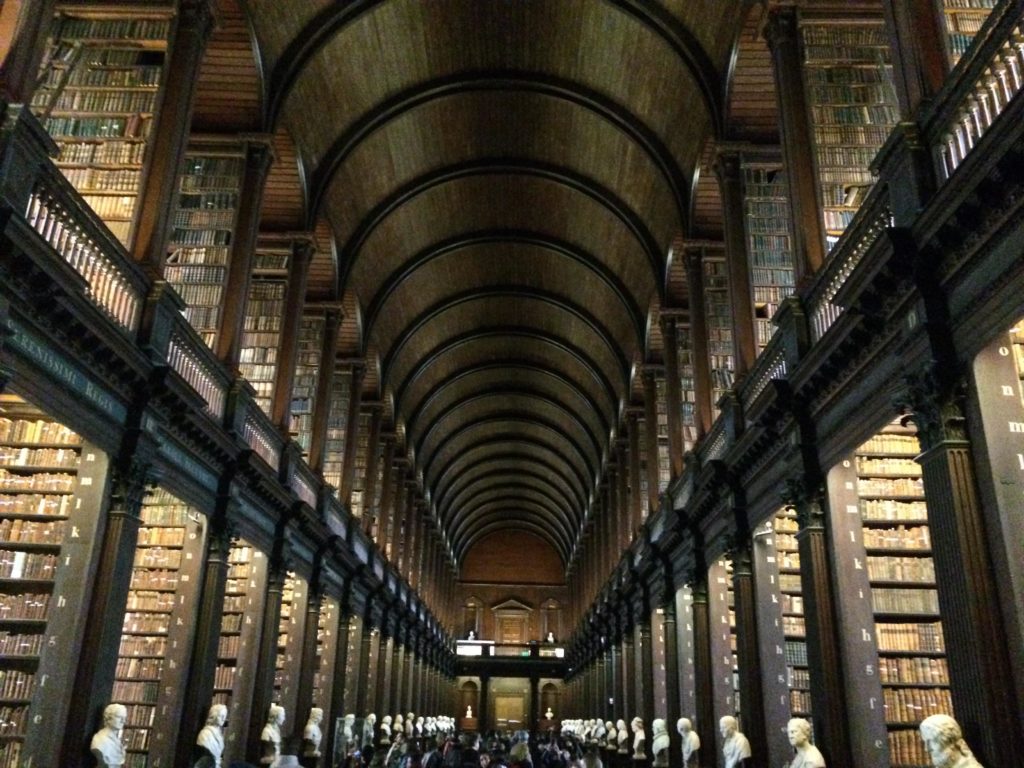 All those books, framed by statues of their authors, the wide setting of shelves and the high ceiling – they all made me forget the people around me. Old books have a specific smell. This smell suddenly surrounded me and I felt like dipping into another world, in which cellphones and flash photography doesn't exist.
Finally, venue business
After a stroll trough the city it finally was time to go to the venue of the concert. 'The Grand Social' at first seemed to be just a bar. Soon I realized however that this is far from the truth. 'The Grand Social' is a maze! Once in, you start wandering around corridor after corridor. Then finally, you get to the venue itself, which is far smaller then I expected. This turns out to be an advantage: it´s much cosier and during the opening act, Mattiel is standing in the crowd – right next to me- and cheering Roe up.
Roe actually is doing a great job! She stands on the stage all alone, is very shy and still has lots of power! Everyone listens to her music very concentrated and applauds ecstatically after her energetic songs, which are a mixture of great songwriting and electronic music:
One hour later Mattiel comes on. And what shall I say? It was horrible!
The mixing of the sound didn´t work, Mattiel herself did not interact with the audience at all. Her band had to do all that for her. She only concentrates on hersef and never even smiles. Does she even want to be here?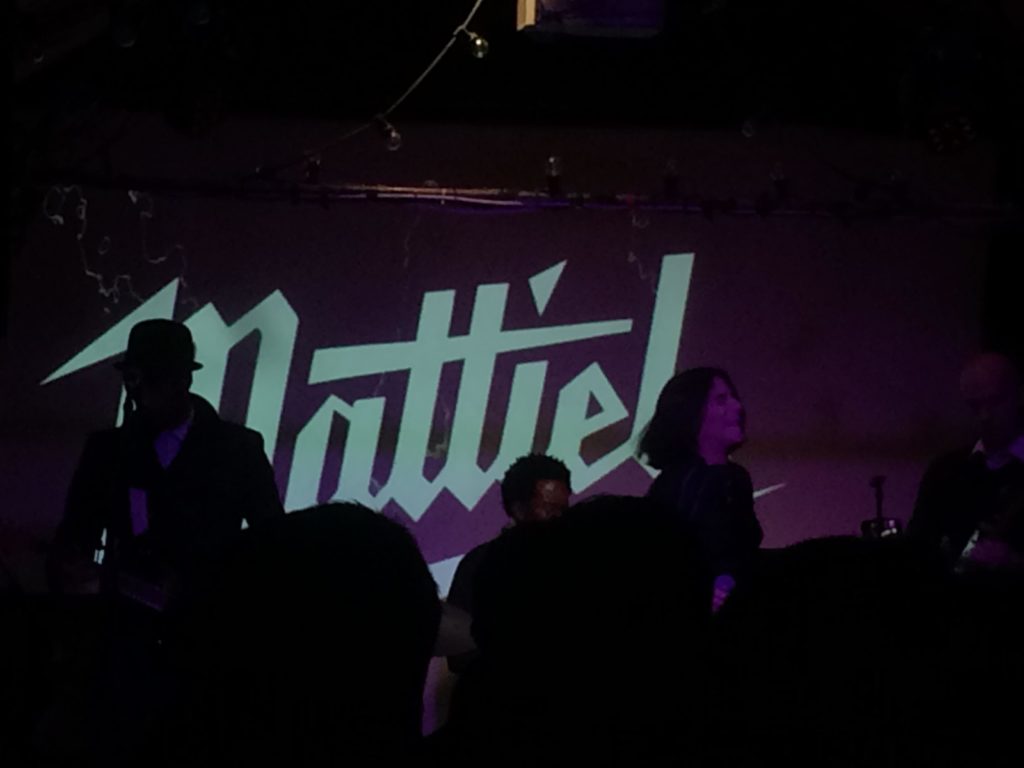 Mattiels artistic story is not the  familiar one:  Atlanta's rising star, Mattiel Brown, is a rare exception to the time-honoured tradition. She is a fulfilled creative artist working day and night, albeit in different contexts. Working as set designer, designer and painter, she found her path to music late. It was when she started having heavy problems with her skin, that she began writing songs. She has just released her very first album.
Maybe that is the reason why she doesn´t really know what to do on stage? I mean: she dances and even seems to be in trance. But she´s just not reaching me.
Still, the evening was well spend. I absolutely recommend Roe to everyone! This Irish jewel is waiting to be discovered!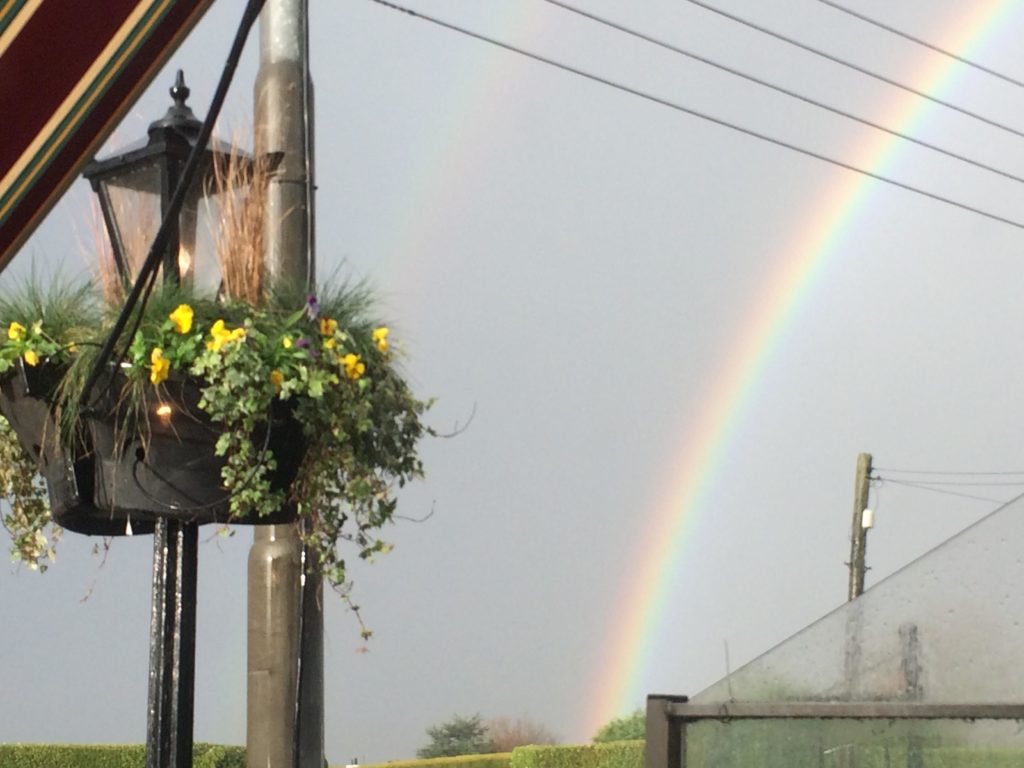 What´s left to say?
Sunday I went to the beach, hiked the cliffs of Howth and enjoyed the surprisingly good weather. And what shall I say? I did not want to leave, still did, but I definitely will go back – Ireland, you are beautiful.