100 years ago a great artist died. By which I do not mean Leonard Bernstein, Gustav Klimt, Karl Marx or Ingmar Bergmann. Following the just passed world women´s day, I decided to write about a woman: the composer Lili Boulanger!
Just a couple of days ago, I was talking about Lili Boulanger and how she is rarely performed on stage. Then I happened to go to a concert at the Prinzregententheater in Munich. Romantic composers were on the programm: Janine Jansen played Robert Schumann, Clara Schumann and César Franck. Jansen played great. She found the perfect tempi and gave the violin a very soft sound, combined with strong outbursts. The audience was absolutely quiet and applauded frenetically. So, she played an encore. And: surprise! It was the Nocturne by Lili Boulanger. As if I would have guessed.
The young composer Lili Boulanger wrote this piece in 1911, at an age of only 18. She wrote it just before she even begun her formal studies in composition and finished it in just two days. It still is one of her most famous works.
A young composer who died too early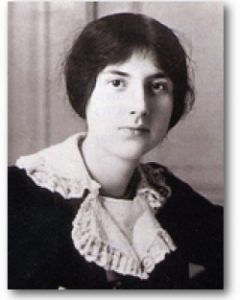 The composer was born in 1893. Her musical talent already showed at an early age. By the time she was six years old, she was sight-singing songs with the composer Gabriel Fauré at the piano. She also studied with her older sister, Nadia. Also, her parents brought musical education to the family. The young woman composed only a very few oeuvres and died far too early, in 1918, only aged 24.
Influences and role models
Lili Boulanger was widely influenced by the composers Claude Debussy and Richard Wagner. In the Nocturne, everything relates to both of them. She definitely took the first few notes from Debussy's "Prelude à l'après-midi d'un faune", and inserted them into her own composition. Also, she used short phrases from Wagner's Tristan. However, the Nocturne is a brilliant composition by the young composer.
The Nocturne was first written for flute or violin and piano but has been orchestrated in a following version. Unfortunately, the orchestral transcription was never published and has been lost.
What followed
In 1912, one year after the Nocturne, Boulanger won the Prix de Rome. Shortly after that, she became very ill. She suffered from chronic illnesses, beginning with a case of bronchial pneumonia at age two that weakened her immune system, leading to the "intestinal tuberculosis" that ended her life at the age of 24.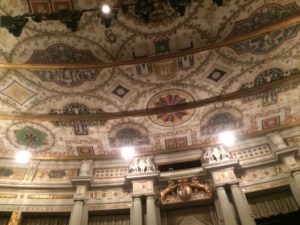 What impact Lili Boulanger's work really has, is hard to say. But when Janine Jansen played the last notes of the Nocturne, the whole audience was enchanted. And this is a good enough reason to look at this absolutely underestimated composer closer.